Our Mission
At Say Hey There, we deeply care about the community. Our mission is to support organizations that are making a positive impact on the world so they can do more good. We work towards accomplishing our mission every day by sharing brand stories in an authentic way that will raise awareness and inspire connections and by providing exceptional marketing and communications support.
Speak Up. Be Heard.
Our Commitment to Diversity, Equity, Inclusion, and Accessibility
True commitment isn't just a statement on a website. For us, it means being intentional about imagery, language, and accessibility on a daily basis.
It's incredibly important for us to make sure that marketing assets and organizational communications we are creating and putting out into the world are inclusive and representative of the diverse communities being served by each of our clients. This means being intentional about casting, storytelling, image selection, language, and all other factors that make up a brand's identity.
We welcome and celebrate the unique perspectives that different communities and demographics bring to the table and the uniqueness of each individual human.
We firmly believe that diverse minds, people, and spaces are what make us better. Better creatives, better thinkers, and ultimately, better people.
Say Hey There is a proud agency partner of accessiBe, a tool that allows websites to be inclusive, accessible, and ADA & WCAG compliant. Learn more on our offerings page. 
As the Founder and Creative Director of Say Hey There, Mikala Harden (She/Her) draws upon her 15-year career in marketing and communications to help clients define and manage a brand strategy. As both a strategic leader and team collaborator, Mikala orchestrates all of the creative arts together, including design, writing, video and more, to raise awareness and inspire action.
Mikala has participated in panels about branding, storytelling, and entrepreneurship at events hosted by the Omaha chapters of IABC (International Association of Business Communicators) and AAF (American Advertising Federation), and has been featured in the Omaha Chamber's We Don't Coast blog.
In her spare time, Mikala enjoys supporting the arts. She is a past president and longtime board member of the Omaha Entertainment and Arts Awards, and remains involved to this day as the website sponsor. As a music journalist, she has been supportive of Omaha's hip hop scene since 2013 through a longtime blog and having work published in The Reader. Mikala also enjoys volunteering for community events.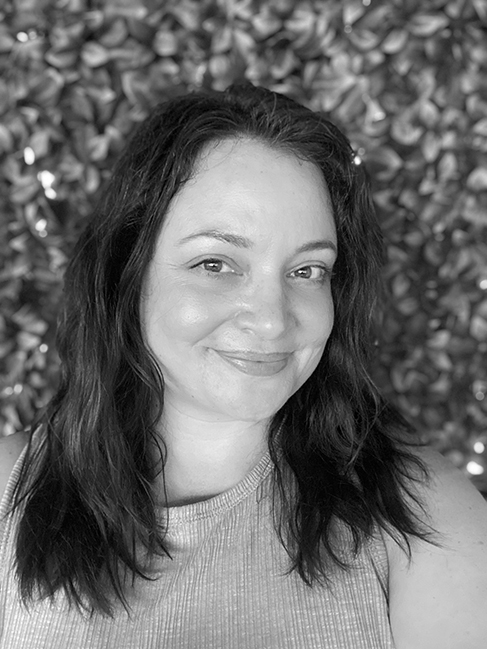 It has been wonderful to partner directly with Mikala for over five years! She always stays up-to-date on the current trends, presents innovative and creative ways to keep costs within budget, and assists with strategic planning that allows continued growth. Her marketing, branding, and design skills allow her to easily assist with any needs that may arise. Mikala's hard work ethic, high integrity, and desire to always do what is right, make her an extremely reliable and valuable asset to our organization. Over time, Mikala has helped grow our social media presence and general brand awareness through her support of our internal marketing team. It's been my pleasure to partner with Say Hey There over the years and work directly with Mikala on a variety of long-term and one-time projects. She brings a wealth of knowledge and experience to our organization. I would recommend Say Hey There to any business seeking outstanding marketing and branding assistance.
Marketing Director
Child Saving Institute