Client:
WEAR YELLOW NEBRASKA
Project:
SOCIAL MEDIA FUNDRAISING CAMPAIGN
Background
Omaha Gives! was an annual philanthropic event that encouraged the Omaha community to donate to support their favorite causes. We helped a number of area nonprofits prepare successful Omaha Gives campaigns from 2014 through the event's eventual sunsetting in 2020. 
In 2020, the online fundraising event couldn't have come at a better time — with many in-person events being cancelled or rescheduled to abide by social distancing recommendations in the midst of the pandemic.
Fortunately, Omaha is known for its philanthropy and community, and many people were seeking ways to continue to support the causes, businesses, and artists being affected by social changes. A record-breaking 23,375 donors came together to raise more than $8.5 million for participating nonprofits.
In 2020 we decided to help nonprofits make the most of Omaha Gives by offering a campaign package at a reduced rate. This case study highlights Wear Yellow Nebraska's campaign.
Research & Profile Checkup
The first step was to do our annual research. The Omaha Community Foundation (which organizes the event) provides nonprofit toolkits, trainings, and literature each year to help ensure successful fundraising campaigns. The guidelines, prizes, and incentives change year to year, so we do our due diligence in making sure we're all caught up for our clients.
The first step with Wear Yellow Nebraska's campaign was to update them on what was new for 2020, review their Omaha Gives profile, work with their team to make sure information is up to date, and provide recommendations — including how to enlist support from their Board and key advocates and request challenge funds from potential matches.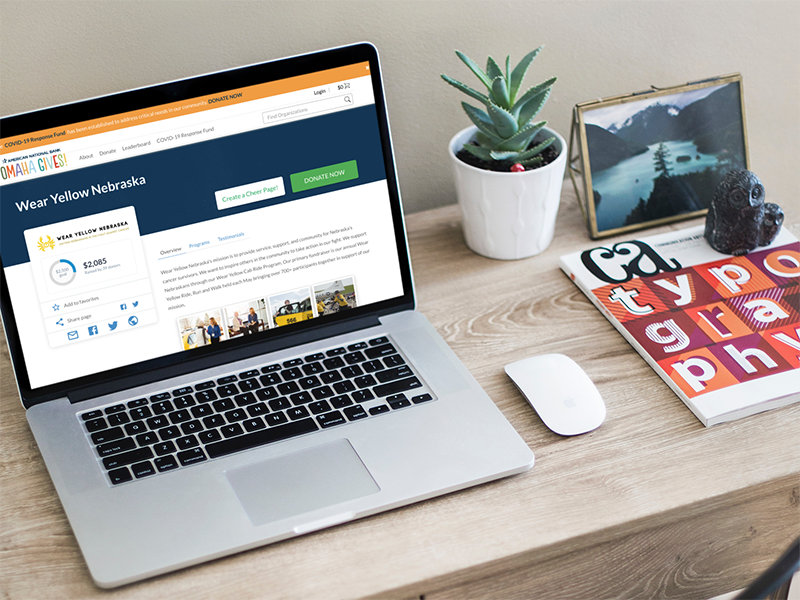 30 Day Social Media Campaign
Next we worked to create an engaging campaign to promote Wear Yellow Nebraska's cause over a 30-day period, culminating on May 20. This includes coming up with the campaign concept or theme, developing out creative, and preparing, publishing, and boosting posts.
For Wear Yellow Nebraska, an organization that organizes cycling events to support cancer patients, we created a #RideForYellow campaign. The idea was to hold a "virtual ride" that would progress throughout the day as we got closer and closer to our financial goal.
The campaign assets included:
A map graphic with various milestones for the virtual cyclist to reach throughout the day
Facebook event cover & profile photo for both the page and any followers/advocates who wanted to help promote their support
Matching email header for email marketing campaigns
Copy for Facebook event – to be repurposed for email marketing and the Omaha Gives profile description
30 days of posts promoting the virtual ride, Omaha Gives, and Wear Yellow Nebraska's "why"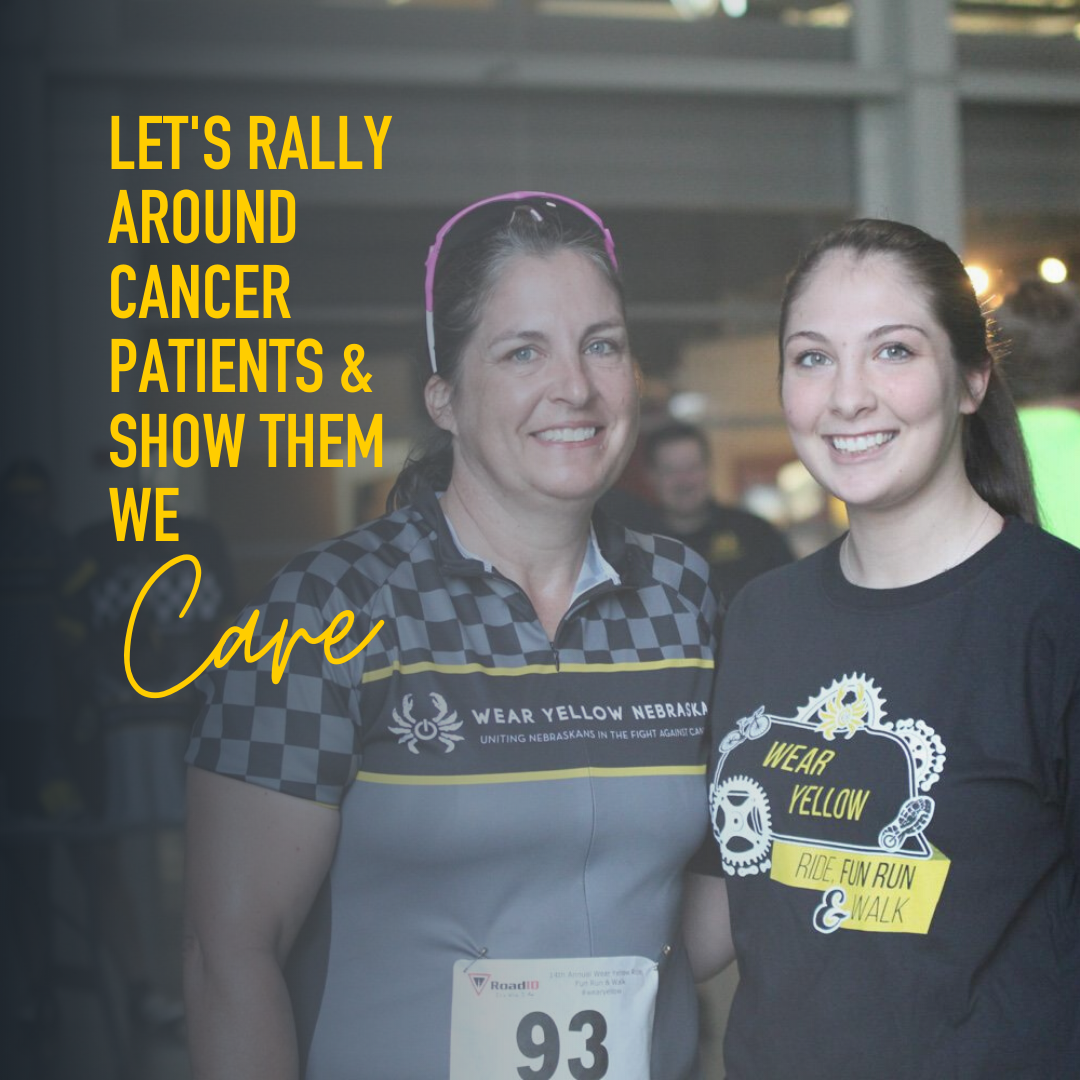 Day-Of Monitoring
On Omaha Gives day, we monitor campaign progress and social platforms the day of the event —engaging with followers, answering questions, and reporting progress back to the team. We also posted "why I donate" videos from supporter in realtime as well as updated map graphics showing the progress of our virtual ride!
Results
Goal: $2,500
Grand total raised: $3,605 (a new record!)
Total # of donors: 66